Upcoming Events
Fred Frederick Chrysler has been steadily involved in this years events for 2017! We have sponsored several great causes and networks this year including, 7th Annual Lowes Wharf Fishing Tournament, Chesapeake Bay Maritime Waterman Appreciation Day, Avalon Foundation's Easton 4th of July Carnival, Chesapeake Bull Blast, Tuckahoe Steam and Gas, Truck and Tractor Pull, Phillips Wharf Golf Tournament, Kent Island Rotary Casino Night, Talbot Mentors, and last but not least Chesapeake's Tour de Cure! 
Chesapeake Bay Maritime Waterman Appreciation Day!
On Sunday, August 13, 2017, the 8th annual Watermen's Appreciation Day comes to the Chesapeake Bay Maritime Museum in St. Michaels, Md., featuring a spirited boat docking contest, steamed crabs and other regional food, live music, beer, boat rides, family activities, and more. Also beginning at noon, live music with Bird Dog and the Road Kings from the historic Tolchester Beach Bandstand will have people tapping their toes and dancing along CBMM's waterfront. Click below to purchase tickets in advance- 
Lowes Wharf Fishing Tournament 
We are proud to announce our sponsorship with the 7th Annual Lowes Wharf Fishing Tournament on Sept 17th! Every year it's been an enjoyable time for our staff here at Fred Frederick! All proceeds will be donated to our very own University of Maryland Shore Regional Cancer Center! The received monies will help local patients with medical bills, transportation to treatments, and prescriptions. For more information visit, and join our Event Page Below! Click the picture- 
__________________________________________________________________________
Get your boots out of the closet, and make an appearance this year at the Battle on the Chesapeake Bull Blast July 13-14th! We will be sponsoring this event, and there for a rocking' good time! This is the FIRST TIME the Talbot County Fair has hosted a PRO Bull Riding Event! Show your support, and purchase tickets in advance as the seats will fill up quick! YEeeeHaw!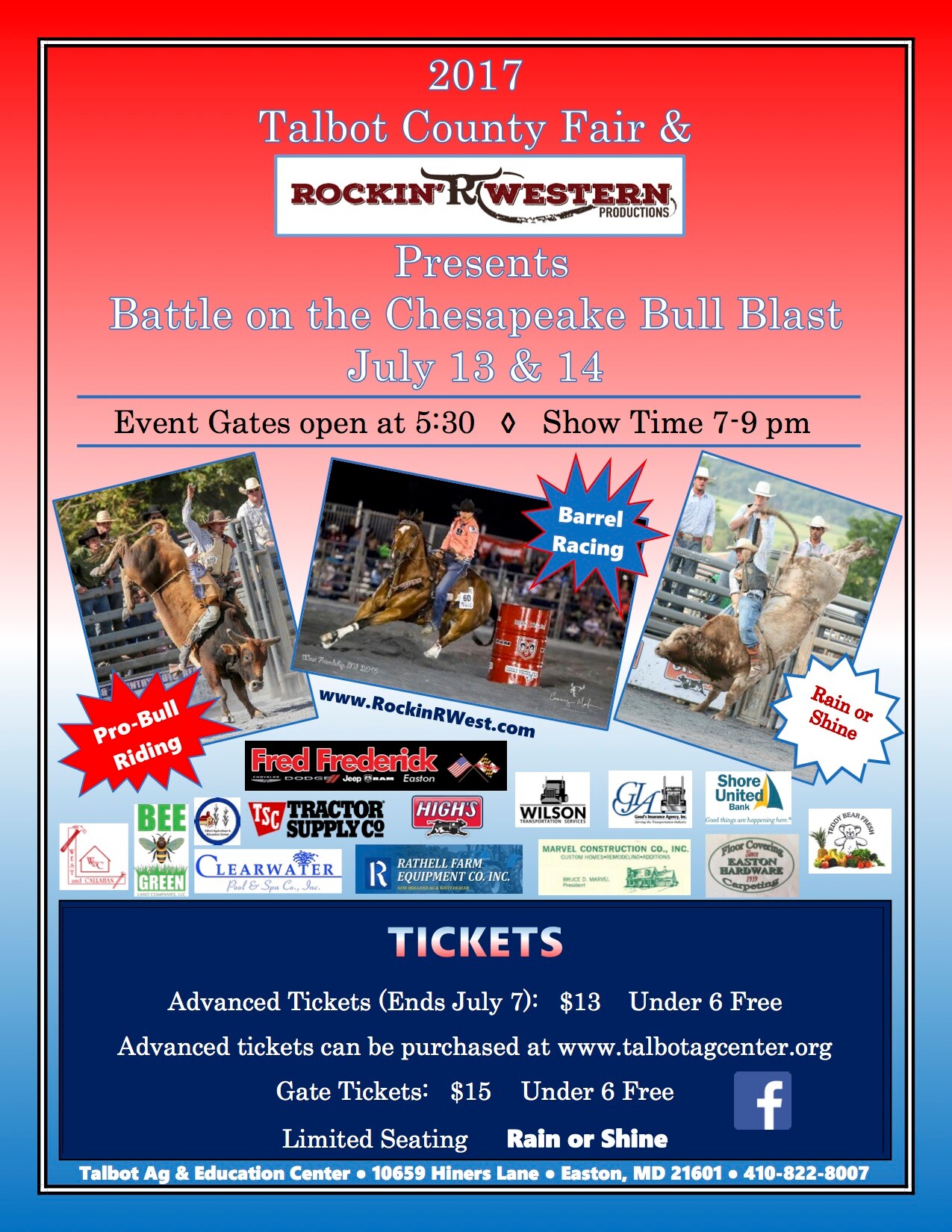 It's that time of the year again! Stop by the dealership to pick up your FREE coupons to our annual Easton 4th of July Carnival! Show these at the ticket booth to receive $5 off Unlimited carnival rides! We will also be there showing off some of our new 2017 Models! Can't wait to see you there!
_____________________________________________________________________________
       Check Out our Photos Below- 
2016 Easton Christmas Parade & Cram The RAM! 
We teamed up again with Talbot County Young Professionals, and Toys For Tots to bring you this years parade float and toy drive! What an amazing evening it was, and we appreciate all of the support from you all! See you again next year! Happy Holidays!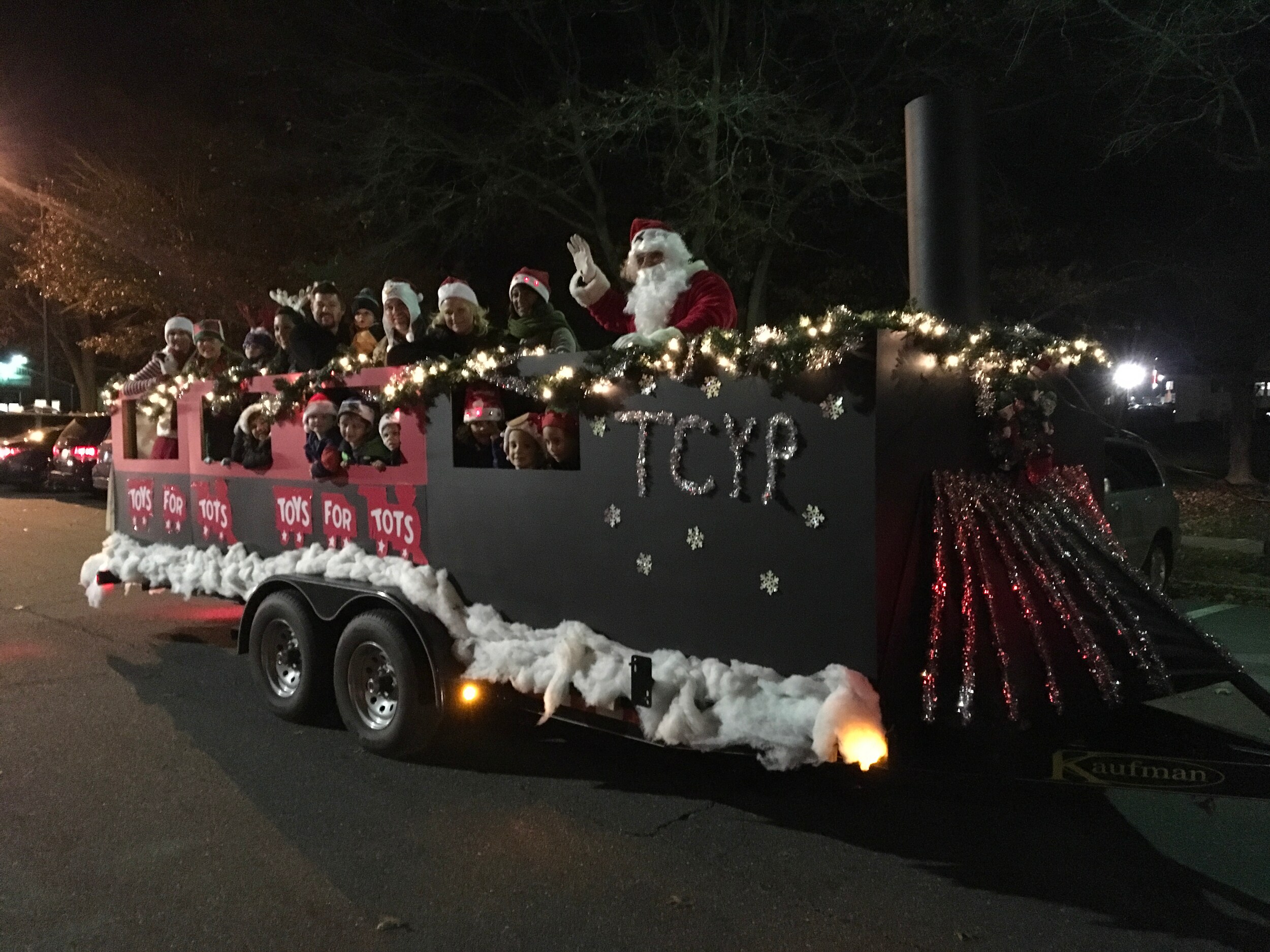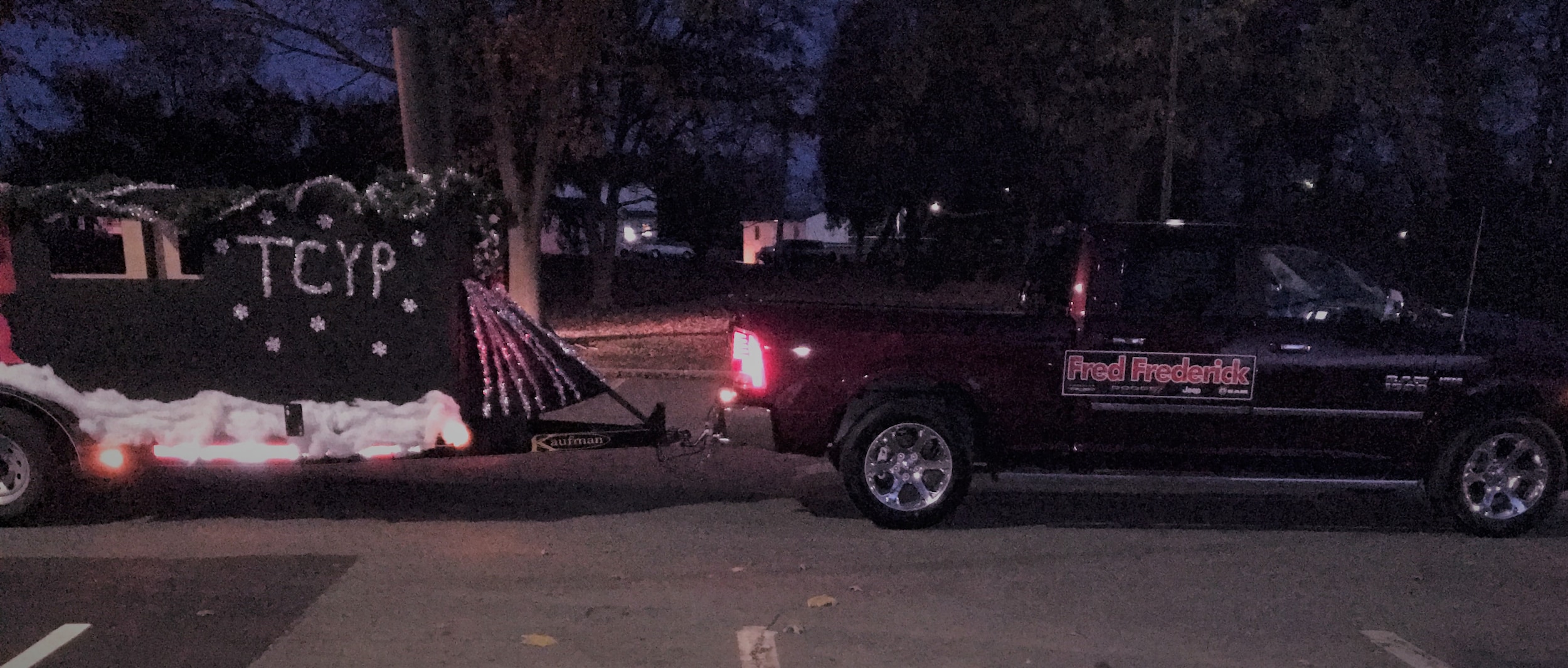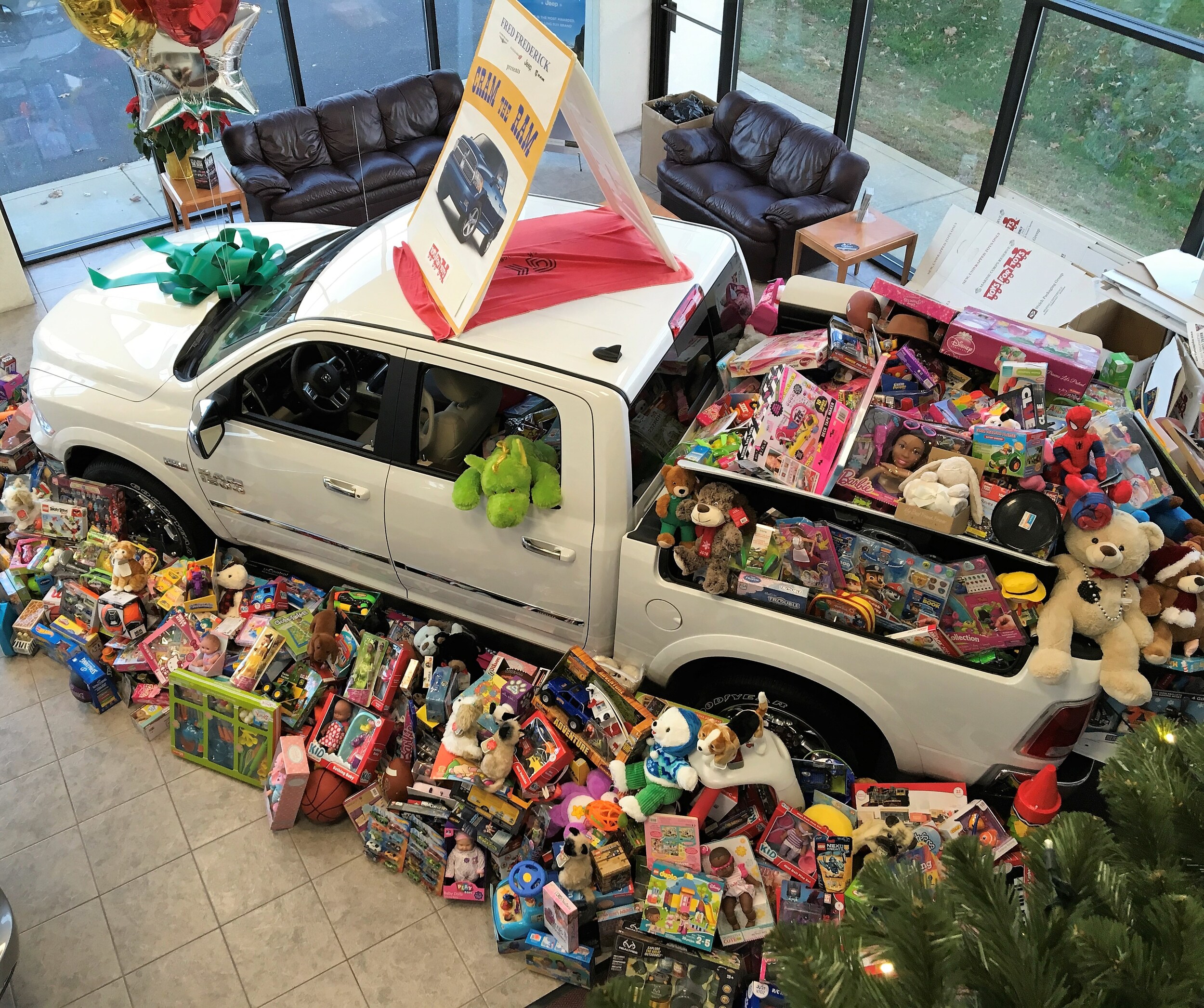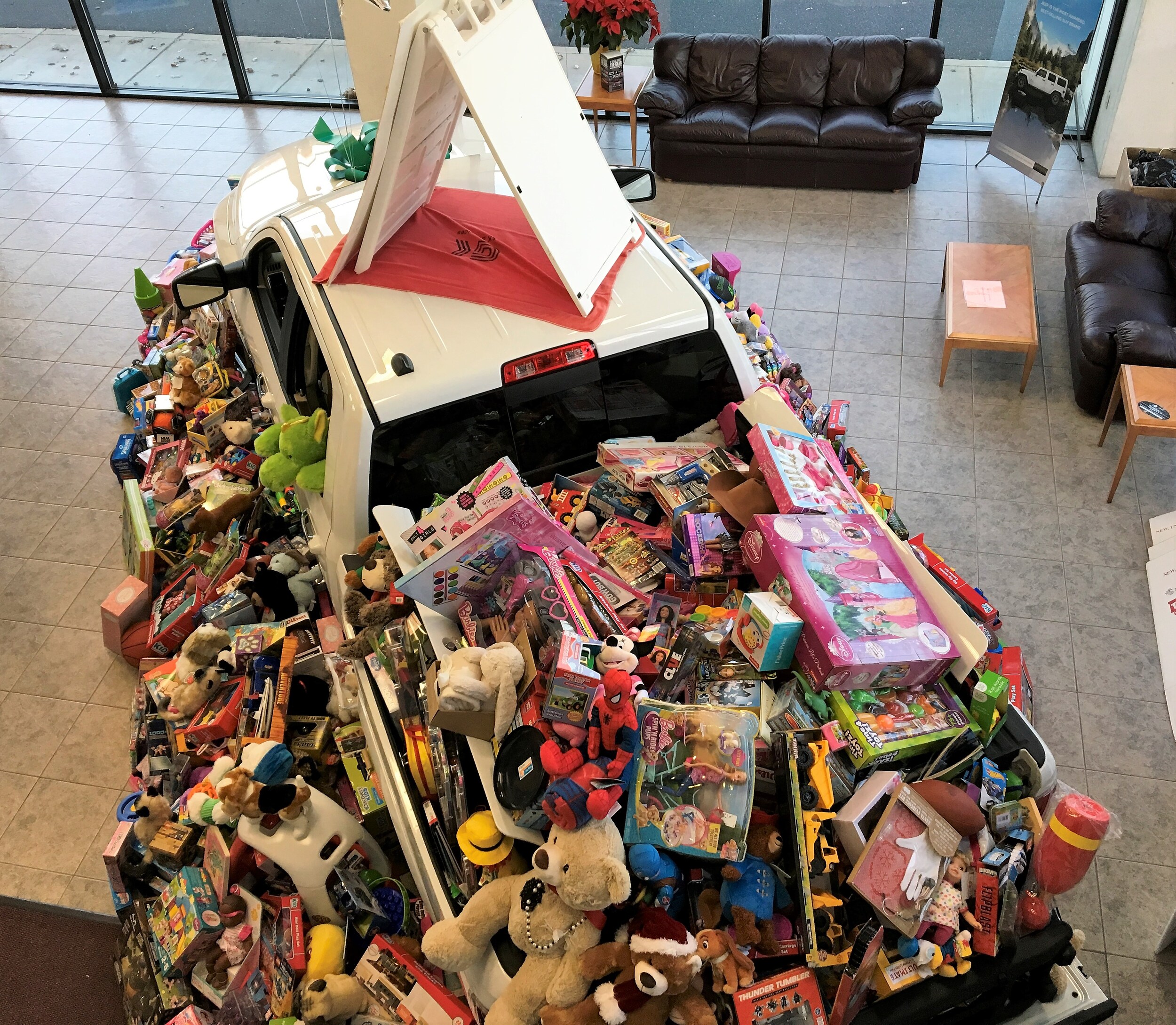 Annual Pirate Fest & Boat Show!
Fred Frederick worked in partner with the Kent Island Fire Department, bringing up several trucks, and boats for the show ! Also gave away 2 years of free Oil Changes/ Tire Rotations! We look forward to be apart of this event next year! Aargh!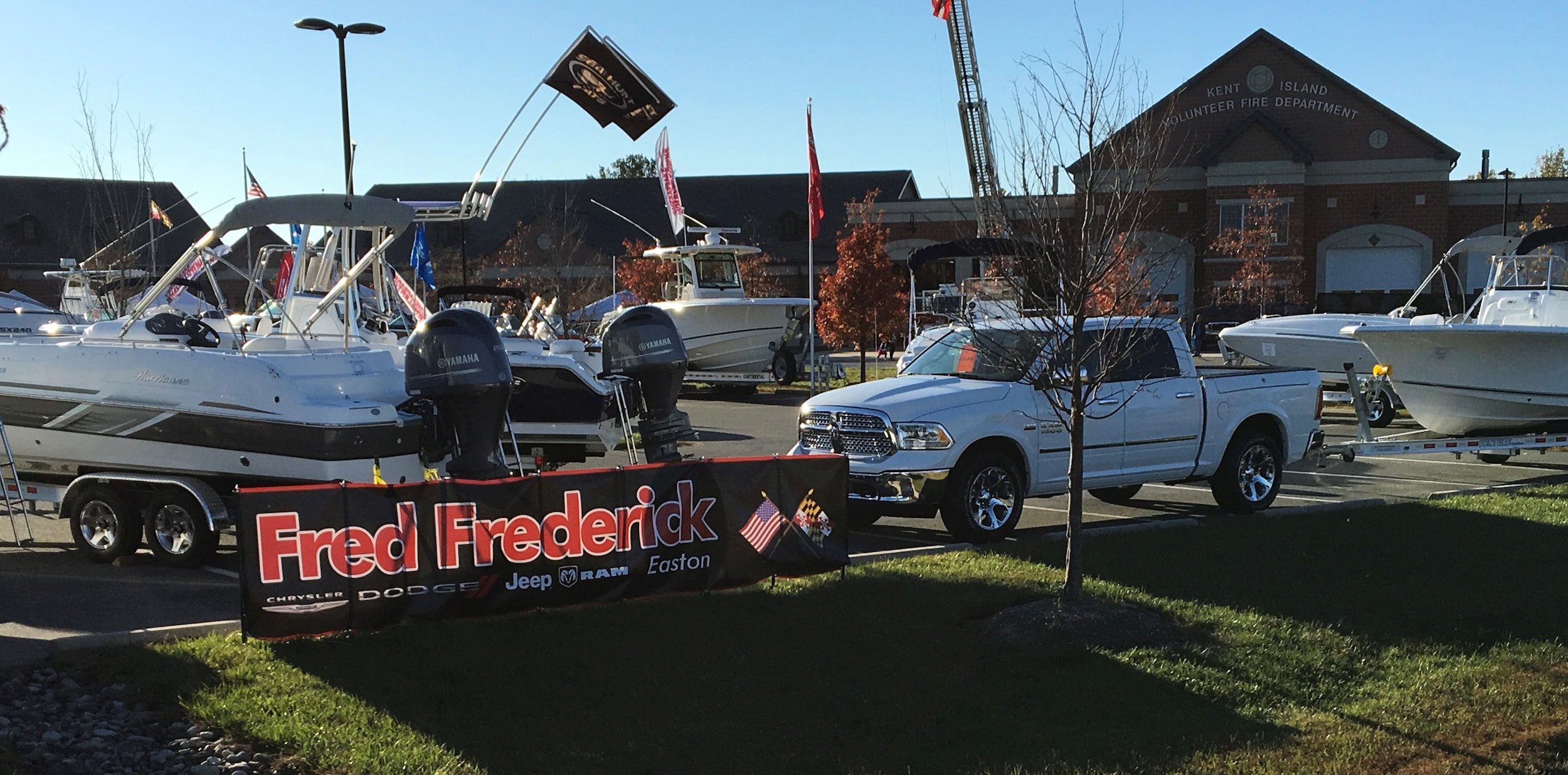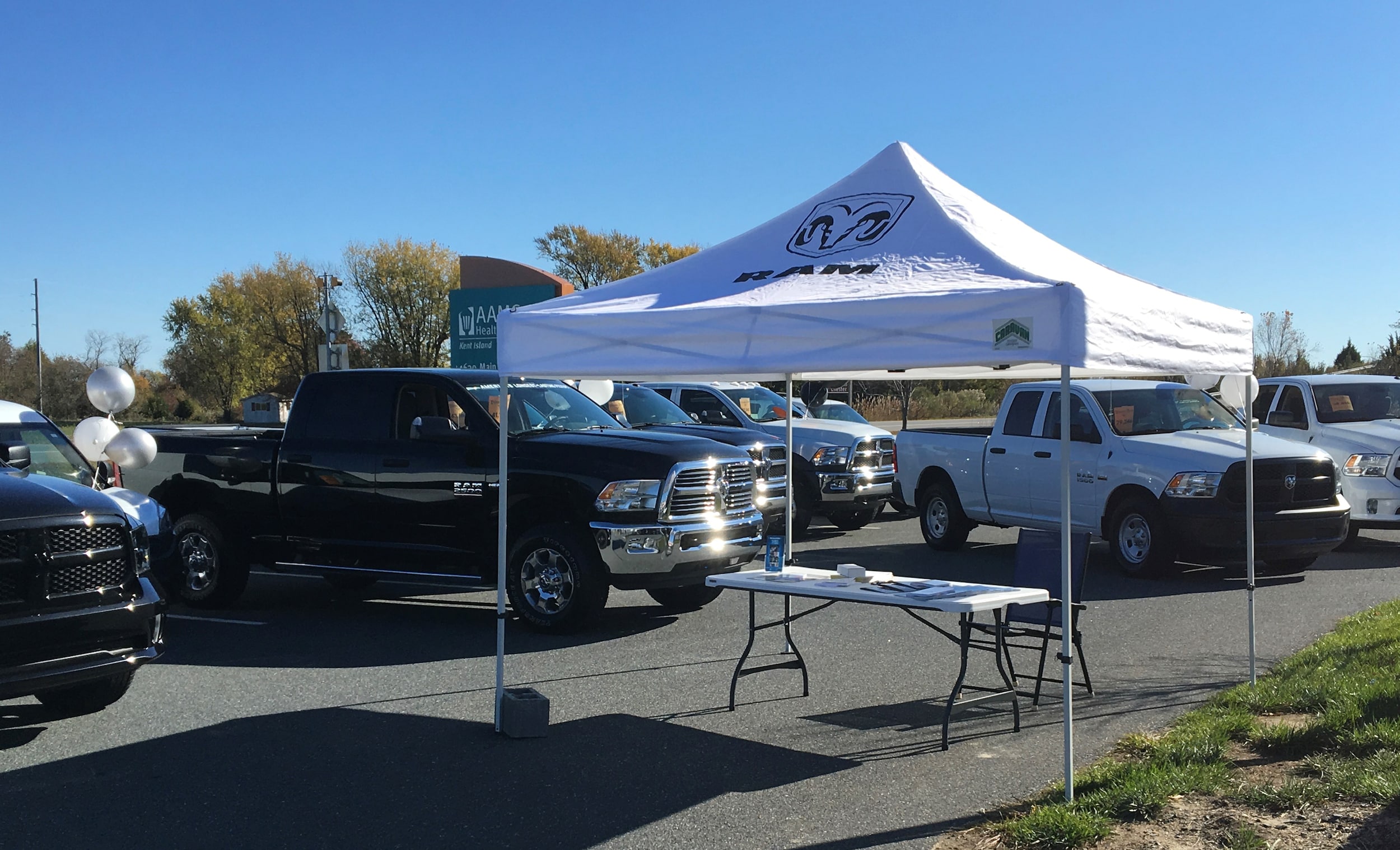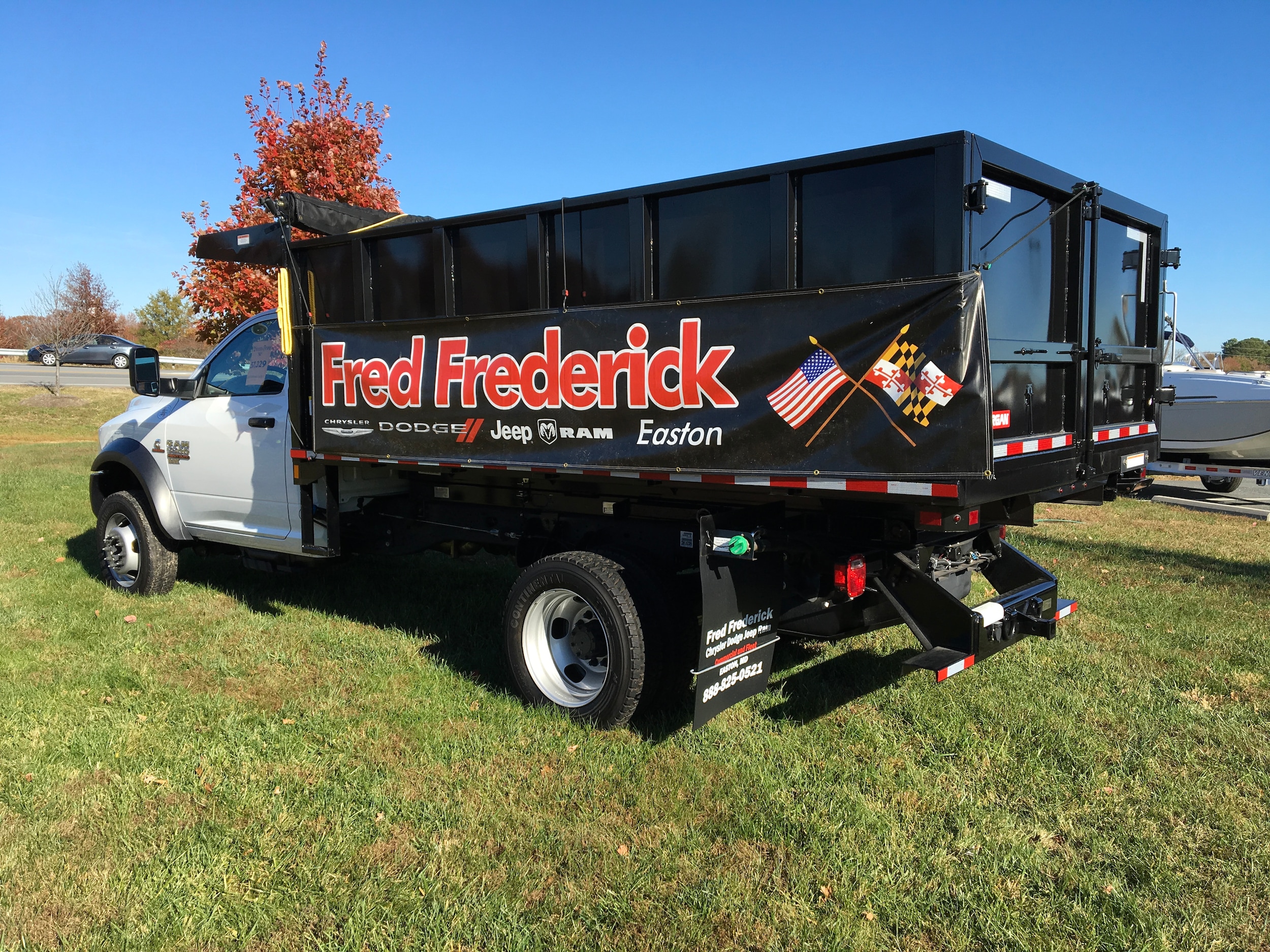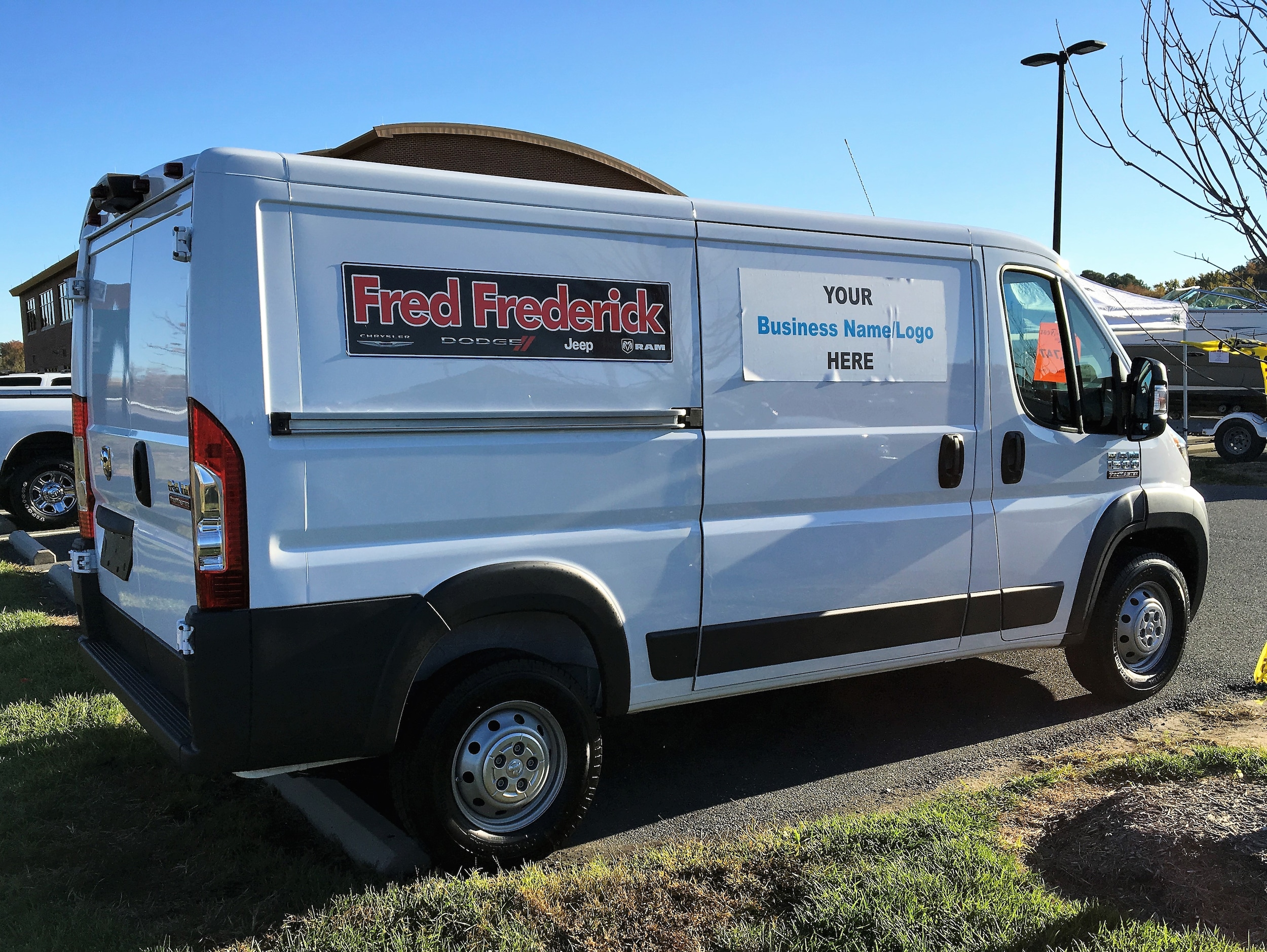 _____________________________________________________________________________
Tuckahoe Steam & Gas Tractor Pull!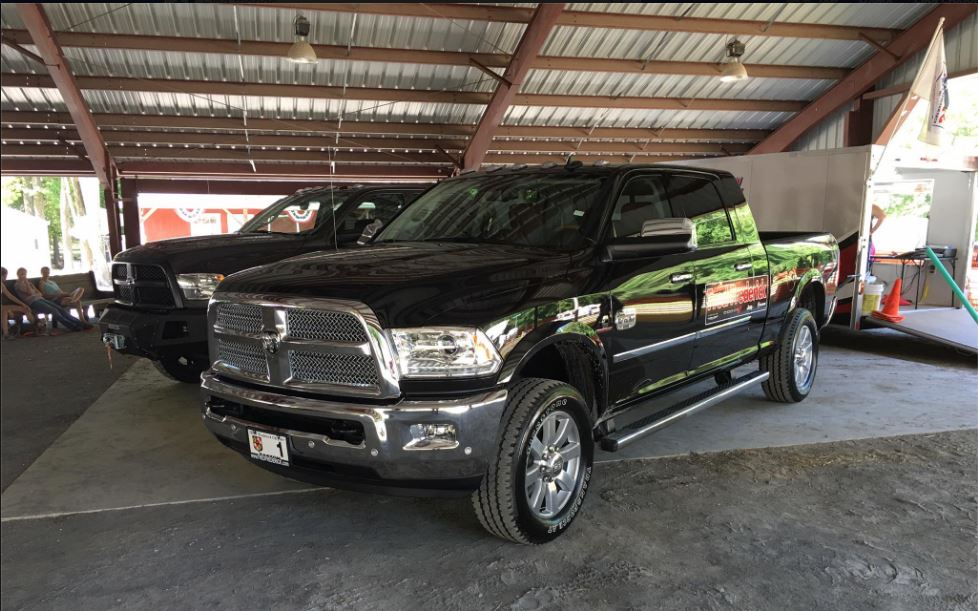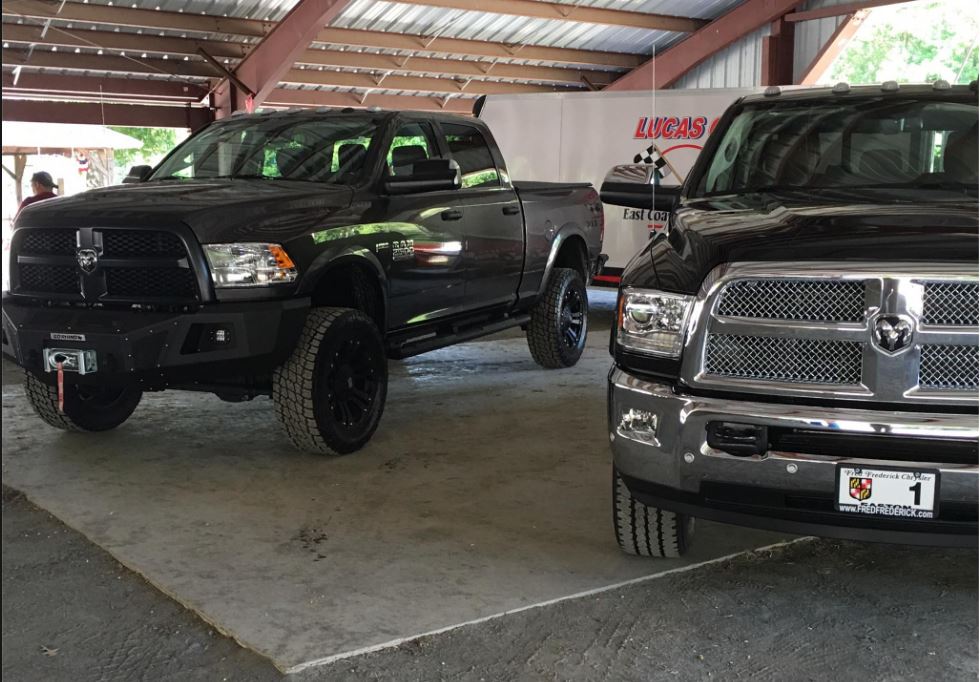 Grasonville Color Run!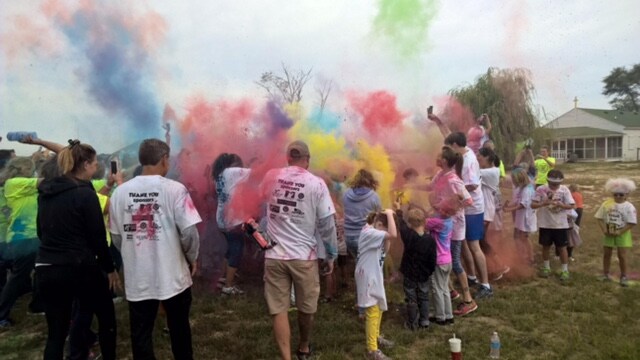 Talbot Mentors 
Talbot Mentors will be transporting kids around Talbot County with the help of Fred Frederick Chrysler Dodge Jeep Ram of Easton! We donated a seven-passenger 2006 Dodge Caravan to the organization. The van will be used to transport Talbot Mentors students to the organization's After School Club, summer camps, visits to the nation's capital or the beach, and other activities.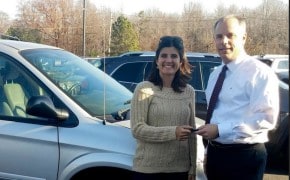 ---
Annual Toys For Tots Movie Days! 
Every year Fred Frederick partakes in association with Talbot's Young Mentors (Toys For Tots Movie Days). If you stop by with a new unopened toy you can receive tickets to the showings at Easton Premier Cinemas, as well as Cambridge Premier Cinemas.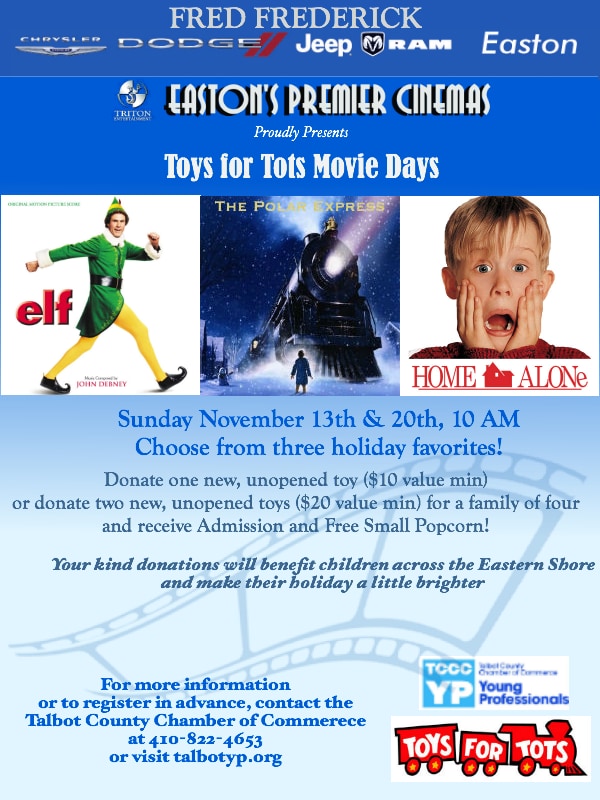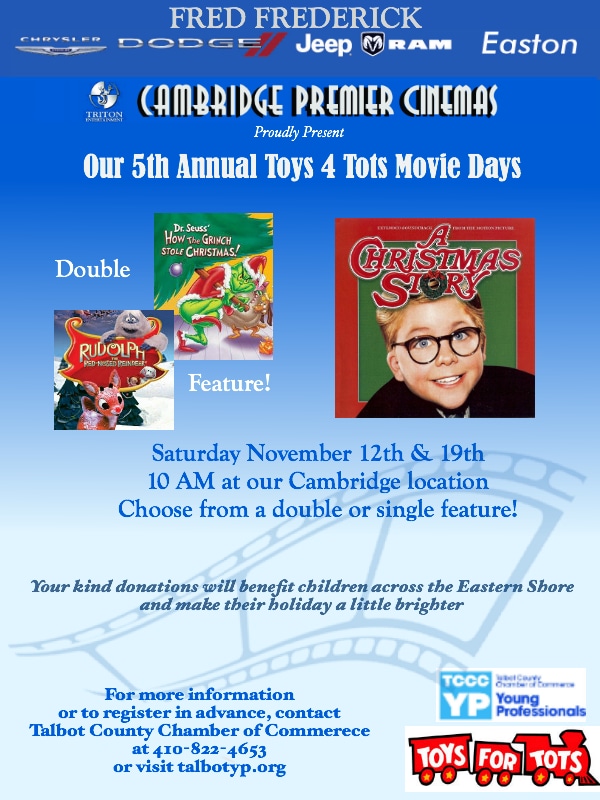 Annual Cram the RAM Event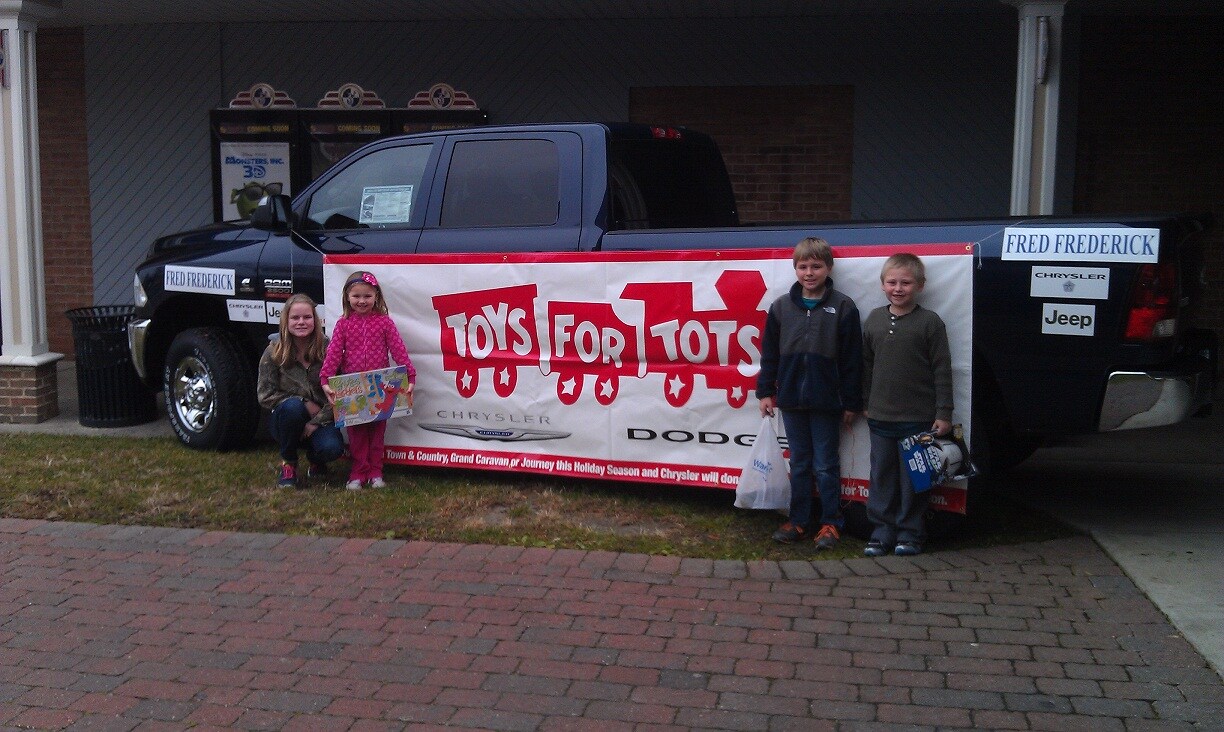 Every year Fred Frederick Chrysler donates new (unwrapped) toys to families in need on the Eastern Shore! Make a families Christmas brighter with your donation this year!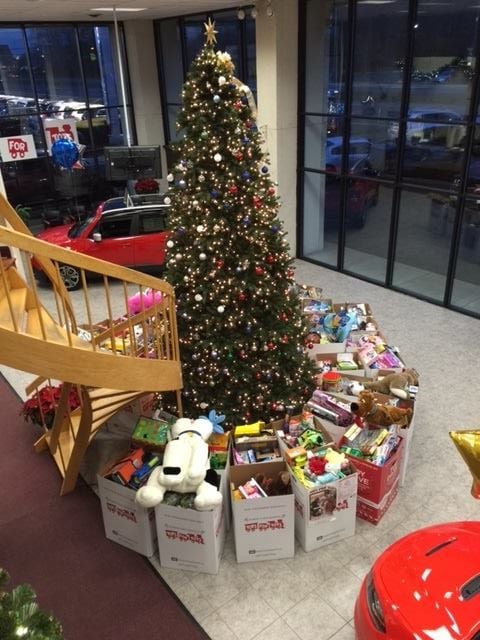 ---
Lukemia and Lymphoma Society 5K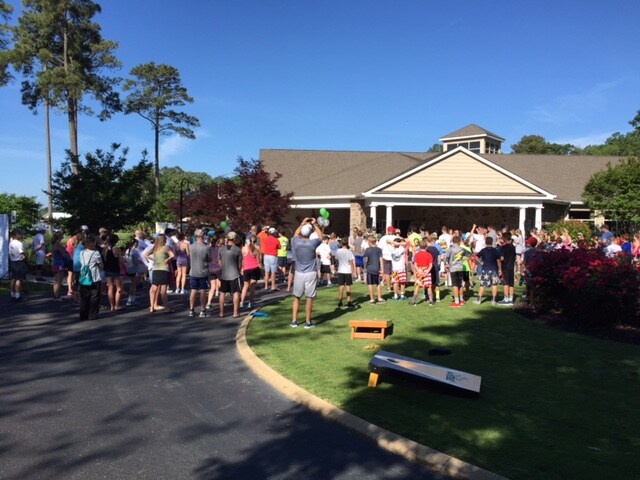 Fred Frederick CDJR supported the Leukemia Lymphoma Society Man/Woman of the Year Campaign for the 5K in Prospect Bay 2016. This is the 3rd year participating in this event.
| | |
| --- | --- |
|   |   |
|  2014 Toys for Tots Campaign |  2014 Ridgely Pharmacy Carshow |
|   |   |
|  Chase Off Poverty Event |  Greensboro Fireman's Carnival |
|   |   |
| Queen Annes County Hole In One |  2014 Tour de Cure |
|   |   |
|  2013 Toys for Tots |  2013 Ridgely Pharmacy Carshow |
|   |   |
|  Leukemia & Lymphoma 5K Prospect |   |