Work Trucks and Business Owners In Maryland, Delaware
We have up-fitters to meet your business needs. We can accommodate things as simple as tool boxes up to a selection of customized truck and van solutions. We can do whatever needs to be done to meet your needs.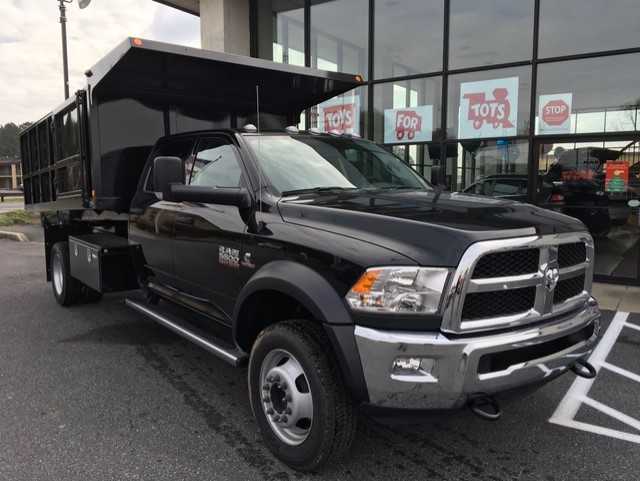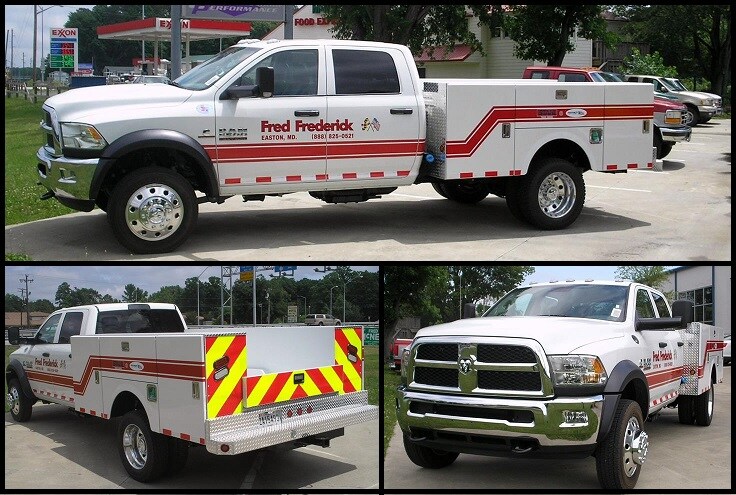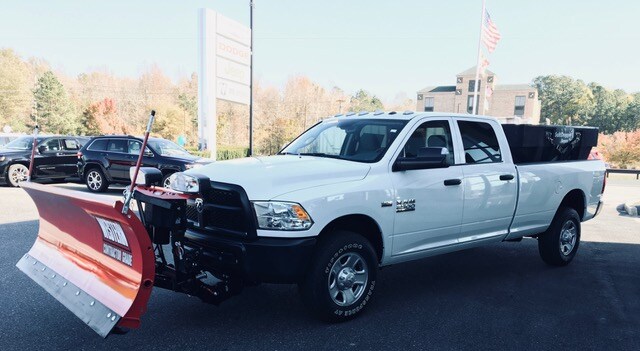 Work Truck Solutions
Utility Bodies
Stake Bodies
Ladder Racks
Cube Vans
Dump Bodies
Crane Bodies
Wrecker Bodies
Van Shelving
Landscape Bodies
Gooseneck Platforms
Roll Back Bodies
And much more...
Flat Beds
Snow Plows
Freight Bodies
Ram Owner Story - Reliability
---
Fred Frederick Chrysler Dodge Jeep Ram, Easton is also a major partner in Fleet and Emergency Vehicle solutions. We've held numerous State Supplier Contracts as well as being one of the main providers of Emergency Service vehicles and chassis in the region.
We provide chassis solutions for:
Ambulances
Rescue Bodies
Utility Vehicles
Mini Pumpers
Patrol Cars
Special Services
Command Units
Chase Units
Prison Transport
AND other Special/Emergency Service Needs!
---
On The Job Incentives
On the Job offers incentives and cash allowances toward the purchase or lease of a new Ram truck or van and for up-fits and accessories to make it work for you.
Qualifying is easy - just bring a copy of one of these completed documents to your dealer to show you operate your own business:
A complete copy of the most recent original tax return form 1040 and all related schedules (including schedule C or F) that were filed with the IRS
Copy of government document showing business tax identification number and business name
Business incorporation documents
State, county, or municipal business license
Copy of government document showing nonprofit tax identification number and business name
Federal or State Income Tax forms showing operation as a business entity
BusinessLink® member identification number
Enrolled BusinessLink® customer number
A fleet account number
Business license, copy of DBA or assumed-name documentation
Copy of DBA or assumed name documentation
Sales tax license
Workman's compensation / commercial general liability insurance State or federal forms with federal tax ID
Receive Financial Credit for upfitting your work vehicle.
ASK US HOW!
---
Find the Perfect Commercial Vehicles for Your Business
If you're on the hunt for great deals on commercial vehicles, we have your back here at Fred Frederick Chrysler Dodge Jeep Ram. We're proud to offer a fantastic array of commercial vehicles that are sure to satisfy just about any business owner, so we hope you'll take some time to dive into our selection. We can help you end your search for the ideal commercial vehicles for your business right here at our dealership, so please don't hesitate to connect with us to find out more about our offers.
Phenomenal Commercial Inventory
Whether you need a heavy-duty truck to give your fleet some extra muscle or you need a capable van to help you ferry cargo, you can find plenty of exciting models to explore in our inventory. Shop top pickup trucks like the Ram 2500, flexible work vans like the Ram ProMaster, and much more. Our inventory is home to top-notch representatives from your favorite brands, and our team is ready to help you find the right fit for your needs.
Consult the Experts
Our team has plenty of experience when it comes to assisting drives from Easton and beyond with their commercial vehicle needs. We can help you find the perfect vehicle, but that's only the beginning. Our team's expertise extends to the financing process as well, so you can depend on us to guide you through the buying process and help you arrive at the perfect financing solution.
We can also walk you through customization! We know that having a vehicle that is perfectly customized for the kind of work you need it to do is like having just the right tool in the toolbox, and we're ready to help you get a commercial vehicle that totally satisfies your business needs.
Connect with Us
Contact us today to find out more about how easy it can be to expand your fleet of commercial vehicles in Easton!